Tee Booking and Green Fees
Following the recent updates from the government regarding the social distancing measures introduced to manage the COVID-19 (Coronavirus) pandemic and further guidance issued by England Golf we will be opening our three courses to
Members Only

on Wednesday 13th May.

We will continue to monitor the situation closely as well as the availability of tee times and will only reopen to Members Guests and visitors when we are confident the risk has suitably reduced. With this in mind we will review our Open Competitions, Events and existing bookings on a week by week basis and will make contact with an update where necessary.

We have taken this action to protect all parties involved and we hope that all our regular visitors remain well and look forward to welcoming golfers back to MGC soon.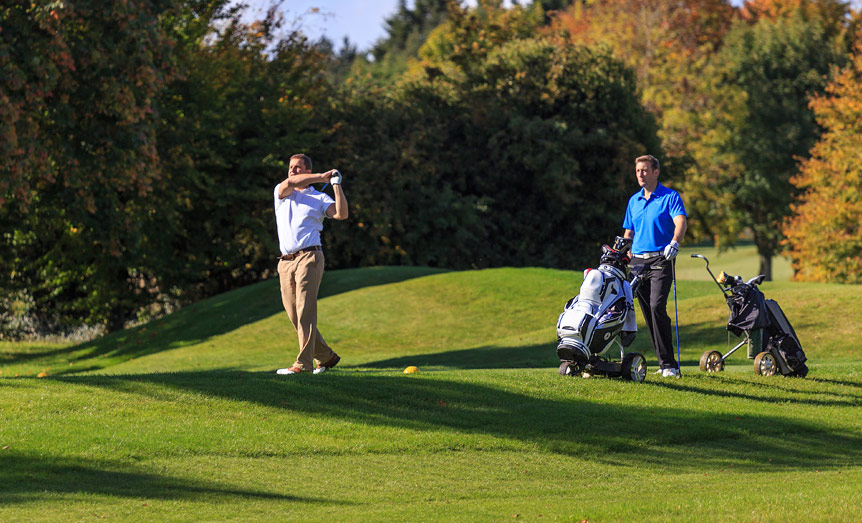 Green Fees 1st January 2020 - 29th February 2020
| | | |
| --- | --- | --- |
| | Weekday | Weekend & Bank Holiday |
| Adult Visitor Peak (08:00-11:00) | £45.00 | £55.00 |
| Adult Visitor Off-Peak (11:00-13:00) | £35.00 | £40.00 |
| Member Guest | £32.00 | £34.00 |
| Junior Visitor | £20.00 | £20.00 |
| Junior Member Guest | £17.00 | £17.00 |
| County Card (after 11:00) | £32.00 | £34.00 |
| Twilight Visitor (after 13:00) | £24.00 | £24.00 |
| Twilight Member Guest (after 13:00) | £20.00 | £20.00 |
| MGC Old Course Member | £20.00 | £20.00 |
Green Fees 1st March 2020 - 30th October 2020
| | | |
| --- | --- | --- |
| | Weekday | Weekend & Bank Holiday |
| Adult Visitor Peak (08:00-12:00) | £60.00 | £70.00 |
| Adult Visitor Off-Peak (12:00-16:00) | £45.00 | £50.00 |
| Member Guest | £32.00 | £34.00 |
| Junior Visitor | £20.00 | £20.00 |
| Junior Member Guest | £17.00 | £17.00 |
| County Card Peak (10:00-12:00) | £42.00 | £45.00 |
| County Card Off Peak (12:00-16:00) | £34.00 | £34.00 |
| Twilight Visitor (after 16:00) | £27.00 | £27.00 |
| Twilight Member Guest (after 16:00) | £20.00 | £20.00 |
| MGC Old Course Member | £22.00 | £22.00 |